Psychology Welcomes New Faculty Member, Dr. Raimi Quiton!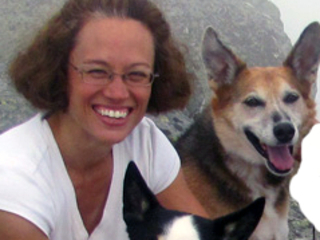 In August of this year Dr. Raimi Quiton will join the
department as an Assistant Professor. 
Dr. Quiton's research interests focus on neurobiological mechanisms of
pain perception and the contributions of psychosocial factors (such as
attention, stress, and gender) to individual differences in pain perception and
the modulation of pain perception.  Dr.
Quiton is also interested in neurobiological mechanisms of chronic pain and its
modulation by cognitive-behavioral therapies. 
She uses functional neuroimaging and psychophysics to study these topics
in human volunteers.  When not busy with
academia and research, Dr. Quiton spends her free time reading, running,
socializing with family and friends, and taking her beloved dogs hiking,
swimming, and to competitions in agility and other dog sports.  Welcome!