Professor of the Practice and Director, I/O Psychology Graduate Program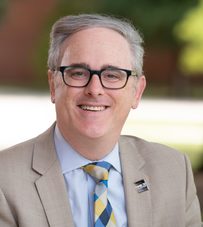 Contact Information:
Email:        elasson@umbc.edu  
Office:       Building III, Room 4147
Phone:      301.738.6171
UMBC @ The Universities at Shady Grove Website
Education:
UMBC: B.A. in Psychology
Ner Israel College: Bachelor's of Talmudic Law (BTL)
Wayne State University: M.A. and Ph.D. in Industrial/Organizational Psychology
Area of Study:
I/O Psychology, Human Resources
Research Interests:
Generational differences in the workforce, personality and integrity assessment, interviews, performance management.
Courses taught:
Legal Issues; Job Analysis; Seminar in Applied Social Psychology; Methods of Assessment
 Graduate Research and Training Opportunities:
Facilitation of internships and job opportunities for students
Undergraduate Research and Training Opportunities:
Graduate Program Affiliation(s):
Department of Psychology; Division of Professional Studies
Leadership roles in the Department/College/University:
 Director of I/O
Selected Publications:
Harris, M. M. & Lasson, E. D. (2003). Recruitment.  In J.E. Edwards, J.C. Scott, & N.S. Raju (Eds.), The human resources program-evaluation handbook (pp. 71-88).Thousand Oaks, CA: Sage.
Lasson, E. D. & Bass, A.  R.  (1997).  Integrity testing and deviance: Construct validity issues and the role of situational factors. Journal of Business and Psychology, 12(2), 121-146.
Lasson, E. D. (1992). How good are integrity tests? Personnel Journal, 71, 35-38.
Selected Presentations:
"Orthodox in the Workplace": December 31, 2015 (Nof Ayalon, Israel)
"Interviewing in Organizations"; April 8, 2016, December 30, 2015 and March 18, 2014, January 18, 2012 (Bowling Green, OH; Ariel, Ramat Gan, and Natanya, Israel)
"Cross-Cultural Perspectives on the Selection Interview; December 30, 2015, March 18, 2014,January 18, 2012 (Ariel, Ramat Gan, and Natanya, Israel)
"What's Trending in the Job Market" for the Executive Professional Network Group; March 10, 2015 (Baltimore, MD)
"Professionalism in the Workplace" at the Universities at Shady Grove Career Center; March 24, 2016 and February 27, 2015 (Rockville, MD)
"How to Ace Your Next Job Interview" at the Universities at Shady Grove Career Center; October 11, 2014 (Rockville, MD)
"Managing Millennials in the Workplace" UMBC webinar; November 11, 2014
"What's Trending in Career Development" Keynote address for the Maryland Career Consortium; June 3, 2014 (Timonium, MD)
"Career Development in Faith-Based Sector" for the Tevet Program of H. and J. Weinberg Foundation and Joint Distribution Committee; March 19, 2014 (Tel Aviv, Israel)
"Jobless Recovery" at the Convention of the American Psychological Association; August 7. 2011 (Washington,DC)
"The Art and Science of Developing Bio-data Items for Public Sector Selection Models" at the Spring 2003 Conference of MAPAC (Rehoboth Beach, DE)
"Recruitment, Selection, and Retention of IT professionals: How to Catch'em and Keep'em at the Spring 2000 Conference of IPMAAC (Washington, DC)