Assistant Professor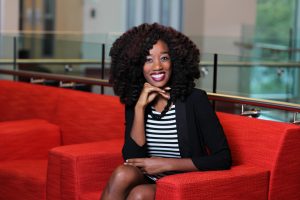 Contact information:
Email: nnawulez@umbc.edu
Office: Math/Psychology 339
Phone:410.455.8781
Fax: 410.455.1055
Lab: SH 508
Education:
Ph.D. – Michigan State University, 2015
Area of Study:
Community Psychology
Research Interests:
Gender-based violence, Black women, survivor empowerment, intersectionality, help-seeking, organizational behavior
Graduate Research and Training Opportunities:
 YES: Accepting new HSP graduate students for Fall 2018
Selected Publications:
Nnawulezi, N., Godsay, S., Sullivan, C.M., Marcus, S., & Hacskaylo, M. (in press). The influence of low-barrier and voluntary service policies on survivor empowerment in a domestic violence organization. American Journal of Orthopsychiatry.
Gregory, K., Nnawulezi, N, & Sullivan, C.M (accepted). Exploring the impact of domestic violence shelter rules on survivor empowerment. Journal of Interpersonal Violence.
Nnawulezi, N., & Murphy, C.M. (2017). Understanding formal help-seeking among women whose partners are in abuser treatment programs. Psychology of Violence. Online first. doi: 10.1037/vio0000126
Adams, A.E., Nnawulezi, N., & Vandenberg, L. (2015). "Expectations to Change" (E2C): A participatory method for facilitating stakeholder engagement with evaluation findings. American Journal of Evaluation, 36(2), 243-255.
Nnawulezi, N., Robin, S., & Sewell, A. (2015). Femme-inism: In daily pursuit of personal liberation. Feminism and Psychology, 25(1), 67-72.
Nnawulezi, N., & Sullivan, C. M. (2014). Oppression within safe spaces: Exploring the presence of racial microaggressions within domestic violence shelters. Journal of Black Psychology, 40(6), 563 – 591.