Human Services Psychology
Clinical Psychology & Behavioral Medicine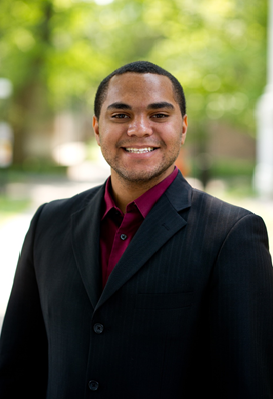 I am currently a first-year Ph.D. student in clinical psychology and behavioral medicine working in the laboratory of Cardiovascular Behavioral Medicine under the guidance of Dr. Shari Waldstein. Broadly, the lab conducts research into the impacts of cardiovascular risk factors and disease on neurocognitive functioning and the role that racial and socioeconomic variables play into this model. Within this, my current research interests revolve around how psychosomatic disorders, particularly stress, influence neuropsychological functioning and brain physiology. My work emphasizes the interactive nature of the brain and the heart, the racial and socioeconomic differences that exist in this connection, and how these many variables may contribute to cognitive decline in aging.
My interests in neuroscience and the brain developed as an undergraduate conducting research in behavioral neuroscience. I have always had an affinity for the natural sciences and in learning about the physiological underpinnings of behavior and disease. My interest in the brain, coupled with a desire to develop clinical expertise, lead me to a career in clinical psychology and neuropsychology. The Human Services Psychology doctoral program at UMBC has been a supportive environment in which to conduct multidisciplinary research in a region rich with resources available to students.