Lecturer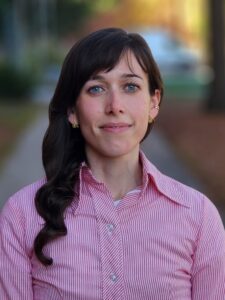 Contact Information:
Email:        etopio@umbc.edu
Office:       Math/Psychology 302
Phone:      410.455.3450
Fax:           410.455.1055
Lab:           N/A
Education:
Ph.D. – University of Nevada, Reno (2020)
Fall 2023 Office Hours:

Area of Study:
Social psychology
Research Interests:
Dr. Etopio's research interests focus on emotions, in particular the emotion of fear as it relates to an individual's fear of crime and the demographic predictors of crime on an individual's perception of safety.
Courses Taught:  
Introduction to Psychology (Psyc 100)
Psychology Takes on the Media (Psyc 300)
Research Design I (Psyc 311)
Social Psychology (Psyc 340)
Psychology of Motivation (Psyc 360)
Psychology of Emotions (Psyc 393)
Undergraduate Research and Training Opportunities: 
Dr. Etopio serves as the Psychology Department's Undergraduate Internship Coordinator.  Working with  Career Services (UMBC Works), Dr. Etopio assists students with their internship placements.
Leadership roles in the Department/College/University:
Psychology Internship Coordinator
Selected Publications:
Etopio, A. L., Devereux, P., & Crowder, M. (2019). Perceived campus safety as a mediator between gender and mental health in national college sample. Women & Health, 59(7), 703–717. doi:10.1080/03630242.2018.1549646