Admission to the program is based on a review by the admissions committee of each applicant's complete profile, including the applicant's grade point average in the baccalaureate degree; performance in relevant courses of study; stated goals (personal, career and research); evaluation by referees; relevant research and practical experience; maturity; GRE Psychology subject tests (the latter is optional); and identification of an area of research interest compatible with the research interests and competence of the program's faculty.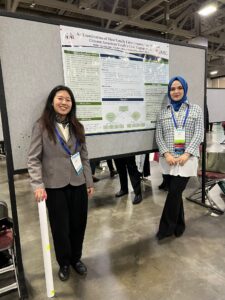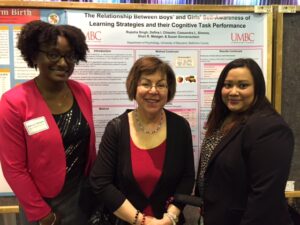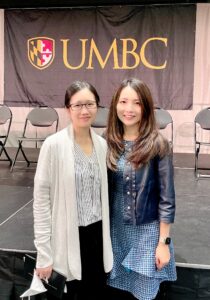 Education:
Applicants must have at least a baccalaureate degree from an accredited institution and a "B" average, or 3.0 on a 4.0 scale.
GREs:
(*NOTE:- Due to COVID-19 the GRE will not be required for the 2024 admission cycle.)
We neither require nor will consider GRE General Test scores. The GRE Subject Test in Psychology is not required. However, we will accept and consider the GRE Subject Test score if the applicant falls into one of two situations:
1) the applicant does not have a degree in Psychology, or
2) the applicant's GPA for the psychology degree is less than 3.20.
Submission of the Subject Test is not required in these situations but rather is an optional way the applicant may demonstrate preparedness to begin study in a doctoral program of Psychology.
Letters of Recommendation:
In considering whom to ask for letters of reference, it is important that the reviewers address your potential for being successful in our program. Therefore, you should seek letters from people who can talk about you as a student (preferably a psychology student) or a researcher. Letters from people for whom you have worked when that work is unrelated to psychology will not be as heavily weighted.
Three letters of recommendation (LORs) are required of all applicants.
If an application is incomplete due to fewer than three LORs, the applicant will be
notified of this by the Graduate Application software.
Personal Statement:
As you write your personal statement, we ask that you consider and address the following items:
Vocational Goals: Please describe your vocational goals after you receive your Ph.D. and how the Applied Developmental Psychology (ADP) program will help you achieve them.
Prior Relevant Experiences: Please describe the research and professional experiences you have had that make you a good candidate for our program.
Choice of Mentor(s): We use a mentor/mentee model in which incoming students work closely with an identified faculty member. Please list the ADP faculty members you would like to work with in order of preference (most listed first) and discuss your reasons for selecting them. If you have no preference or rank ordering, please state that.
Other information: If you believe you have other pertinent information about yourself that you would like to share with us, please do so in this section.
Deadlines:
The deadline for applications is December 1st. All original application documents must be sent directly to the Graduate School at www.umbc.edu/gradschool/admissions/howto.html. Please do not send application materials directly to the Psychology Department as they will not be considered.
Financial Assistance:
We offer five years of GA funding (e.g. TA, RA, or other) to new HSP and ADP Ph.D. students who remain in Good Standing and who make (or whose advisor makes on their behalf) a documented credible effort to obtain external funding (e.g. grants, fellowships, outside GA position) for at least two of those years.
We cover tuition for a total of 84 credits for the entire five-year period students are in the program. (This is several credits higher then what courses are required in any of our program and track combinations)
The Department will cover student fees for the first three years of their study, including summer fees (if the student is supported as a TA during the relevant summer).
The Department will also cover the cost of each students health insurance during the 5 years that students are in the program. (Students have the option to add a spouse and/or children the the insurance plan but the students will then need to cover those additional costs)
Please see the Funding Information / Opportunities page for more information.
Enrollment:
Full-time enrollment is the standard in the Applied Developmental Psychology Program. On rare occasions, students who already have a master's degree in a related field will be accepted on a part-time basis.
Additional Information:
For additional information about the ADP program, please contact the ADP Graduate Program Co-Director, Dr. Susan Sonnenschein at 410.455.2361 or sonnensc@umbc.edu.
If you have questions about a specific faculty member's interests, contact that faculty member directly. Email addresses for individual faculty members are available on the Core Faculty page.