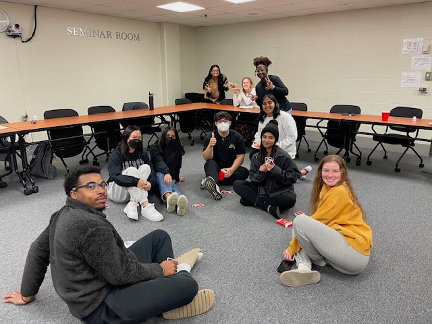 Peer Mentors (PMs) are undergraduates who in assist in PSYC 100: Introduction to Psychology. In addition to promoting academic success, PMs also serve as experienced guides to help navigate and adjust to the university environment.
All majors are encouraged to apply for this role, as PSYC 100 is a general education course enrolling over 1000 students a year from a variety of majors that affords the opportunity for different disciplines to connect to this foundational course.
Requirements to be selected for this position include:
Completion of an Introductory Psychology course with an A (at UMBC or elsewhere) or earned AP credit
An overall GPA of 3.0 or higher
Commitment of four semesters or more in this role
Ability to enroll in EDUC 313 or PSYC 398 during one's first semester as a PM
Both EDUC 313 and PSYC 398 emphasize collaborative/interactive learning, communication skills for tutoring, developing successful tutoring sessions, learning and teaching styles, and content/skill-specific tutoring techniques. The key distinction between EDUC 313 and PSYC 398 is that EDUC 313 prepares students to serve as a Peer Mentor in a variety of disciplines, whereas PSYC 398 provides training specific to the discipline of Psychology.
PMs commit to attending synchronous class sessions to help students review materials and prepare for exams. Outside of class time, PMs hold review sessions, offer one-on-one tutoring, and other course support. Peer Mentors are also required to attend regular supervision meetings. Work hours are flexible, and on average PMs dedicate 3 hours per week to this position.
Interested students who meet eligibility requirements are encouraged to submit a completed Peer Mentor Application to the program coordinator, Dr. Laura Rose at laurose1@umbc.edu Applications can be submitted anytime throughout the semester, but hiring occurs prior to the start of the Fall and Spring semesters.