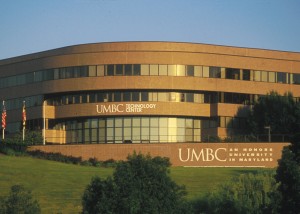 UMBC's Psychology Training Clinic provides low-cost, evidence-based individual psychotherapy for adults working on anxiety, depression, relationship and family issues, and other types of mental health challenges.
The clinic is a teaching facility that provides training for doctoral students in UMBC's Clinical Training Program in Human Services Psychology. Clinic Director Dr. Rebecca Schacht manages the clinic in consultation with Psychology Department clinical faculty. Dr. Schacht and other licensed psychologists provide close supervision of graduate students, who provide direct services to clients in the clinic.
The clinic is located in the Psychology Training, Research, and Services Center (PTRSC) at UMBC's Research and Technology Park South (1450 S. Rolling Rd, Halethorpe, MD).
For more information, please call us at 410-455-5530.
FAQs about UMBC's Psychology Training Clinic:
Where is the clinic located?
We are located at UMBC's Research and Technology Park South, close to the entrance to Interstate 195, about two miles from UMBC's main campus. The address is 1450 South Rolling Road, Halethorpe MD 21227. From I-195, turn left onto Rolling Road and follow signs to bwtech@umbc south.
Who is eligible for services?
We serve adults (ages 18 years and older) from UMBC and the community. Clients do not have to be associated with UMBC to be seen at the clinic. We welcome people from diverse backgrounds.
How do I get connected to care at the clinic?
If you call the clinic looking for services, we will talk with you for about 15 minutes to tell you more about the clinic and find out the basics about what kind of help you're looking for. If it seems like the clinic is a good fit for your needs, we will schedule an intake appointment for you. During this appointment, you will complete questionnaires and an in-person interview with one of our clinicians. This is a good time for you to ask more about our clinic and what we offer, and for us to find out more about you and what sorts of help you're looking for. After this appointment, we will work with you to develop a treatment plan to help meet your mental health needs.
How much does therapy at the clinic cost?
We believe that cost should not prevent people from accessing healthcare. Our fees are designed to be affordable and are priced well below market rates in the Baltimore area. We use a sliding scale that takes income into consideration. Clients who are interested in a reduced fee fill out a brief application and provide supporting documentation. We know that cost is important when choosing a psychotherapist and are happy to answer any questions you may have about our fees.
What does "Training Clinic" mean for clients?
Services at the clinic are provided by student clinicians who are training to become clinical psychologists. Our clinicians are working on a PhD degree with a specialization in Clinical Psychology in UMBC's Human Services Psychology Program. They are supervised by licensed psychologists.
Like most training clinics, we record our therapy sessions for training purposes. Reviewing session recordings helps us train students to provide excellent care. Session recordings are kept strictly confidential and are deleted regularly (typically after one month).
Being a training clinic also affects our fees and billing. We receive financial support from UMBC, which allows us to charge fees that are lower than what psychologists typically charge. Most insurance companies will not reimburse for services provided by trainees; therefore, we do not accept insurance.
What kind of treatment is offered at the clinic?
We train our students in evidence-based practice, defined by the American Psychological Association as "the integration of the best available research with clinical expertise in the context of client characteristics, culture, and preferences." This means that we consider relevant scientific findings and work collaboratively with clients to develop individualized treatment plans to help clients meet their wellness goals.
We use elements of cognitive behavioral therapy, dialectical behavior therapy, acceptance and commitment therapy, and motivational approaches. We approach our work with clients nonjudgmentally and with compassion.
Is the clinic open year-round? 
We see clients throughout the year. We are closed on UMBC holidays and the week between Christmas and New Year's Day.
For more information, call the clinic at 410-455-5530.