Dr. Robert Deluty Publishes his 53rd Book
Deluty's latest collection of poetry, The Noblest Pleasure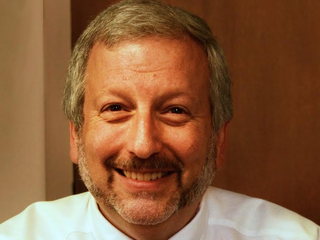 Dr. Robert 

Deluty

, associate dean emeritus of the Graduate School, has published his 53rd book, "The Noblest Pleasure." In his review, Dr. Ronald Pies writes 
"
Robert 

Deluty

's latest collection of poems draws inspiration from the polymath artist-scientist,

 
Leonardo da Vinci, who wrote, 'The noblest pleasure is the joy of understanding.' Many of

 
Deluty

's poems may be viewed as vignettes of people seeking understanding (e.g., a teen praying/ boys will focus on her smile/
not her scars
) or lacking understanding (e.g., telling/ her profoundly depressed niece/ 'Go out, find a man'). But

 

perhaps the most 'da Vincian' quality to this wonderful new collection picks up on the Renaissance man's teaching,
'Realize that everything connects to everything else.' Robert 

Deluty

 sees connections that most of us miss,
always infused with his trademark empathy and puckish sense of humor."
"The Noblest Pleasure," as well as all of Dr. 

Deluty

's other books, are on sale at the campus bookstore.