Assistant Professor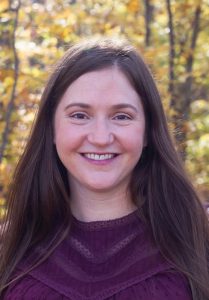 Contact Information:
Name:       Karrie Godwin
Email:       kgodwin@umbc.edu
Office:      Math/Psychology 337
Phone:     410-455-8156
Lab:          Sondheim 405
Lab Website: https://www.childdevelopmentlabgodwin.com
Education:
M.Ed. – Harvard University, 2006
PhD. – Carnegie Mellon University, 2015
Fall 2023 Office Hours:
Area of Study:
Developmental Psychology
Research Interests:
Dr. Karrie Godwin's research examines how cognitive and environmental factors shape children's development and learning in the laboratory and in the classroom. Her research interests include the development of attention, executive function, language acquisition, and categorization. Ongoing projects in the lab include the examination of individual differences in the development of attention regulation and executive function and how these factors influence children's learning outcomes. Other projects include investigation of how learning environments and instructional materials can be optimized to promote attention and learning.
Courses Taught:  
Research Methods in Psychology II (PSYC 312)
Research Methods in Psychology (PSYC 710)
Graduate Research and Training Opportunities:
YES:    Accepting graduate students
Students who have an interest in cognitive development and its implications for learning are strongly encouraged to apply. Graduate students will develop the skills necessary to become independent scholars who are able to conduct theory driven research that also has real world implications. Students will learn to design and implement rigorous experimental research studies using cutting edge technology. Students will have ongoing opportunities to collaborate on the dissemination of the work at professional conferences and through scientific publications. Interested students are encouraged to contact Dr. Godwin directly (kgodwin@umbc.edu) to discuss their shared research interests.
Undergraduate Research and Training Opportunities: 
YES:   Undergraduate opportunities available
Dr. Godwin's Child Development Lab is looking for self-motivated students interested in developmental psychology and its application to education and learning. Undergraduate students' experience in the lab will enable them to gain important skills to contribute to science and be competitive in applying to graduate school or other future positions. Students will gain experience in all aspects of the research process including: collecting data with children and adults, creating stimuli for studies, as well as data entry. With appropriate lab experience, students can also pursue advanced opportunities including participating in the lab's dissemination efforts (e.g., conference presentations and publications) and taking leadership roles on research projects. Interested students should contact Dr. Godwin (kgodwin@umbc.edu).
Graduate Program Affiliation(s):
Applied Developmental Psychology
Other Affiliations:
Sherman Center for Early Learning in Urban Communities
Selected Publications: 
Godwin, K. E., Erickson, L. C., Newman, R. S. (2018). Insights from crossing research silos on visual and auditory attention. Current Directions in Psychological Science.
Godwin, K.E., Almeda, M.V., Seltman, H., Kai, S., Skerbetz, M. D., Baker, R. S., & Fisher, A.V. (2016). Off-task Behavior in Elementary School Children. Learning and Instruction, 44, 128-143.
Godwin, K. E., Lomas, D., Koedinger, K. R., & Fisher, A. V. (2015). Monster Mischief: Creating a videogame to assess selective sustained attention. International Journal of Gaming and Computer Mediated Simulations: Assessing Human Capabilities in Video Games and Simulations [Special Issue], 7(4), 18-39.
Fisher, A. V., Godwin, K. E., & Seltman, H. (2014). Visual environment, attention allocation, and learning: When too much of a good thing may be bad. Psychological Science, 25(7), 1362-1370.
Godwin, K.E., Leroux, A. J., Seltman, H., Scupelli, P., & Fisher, A.V. (2022). Effect of repeated exposure to the visual environment on young children's attention. Cognitive Science.
Eng, C. M., Godwin, K.E., Fisher, A. V. (2020). Keep it simple: Streamlining book illustrations improves attention and comprehension in beginning readers. npj Science of Learning, 5(14), 1-10.