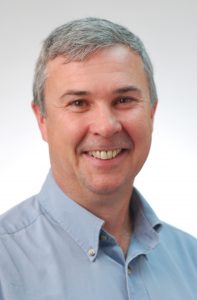 Welcome to the UMBC Psychology Department website!
Psychology is an exciting field of study at UMBC. Our faculty members and professional and administrative support staff are dedicated to providing an outstanding educational experience to more than 1000 undergraduate psychology majors and over 100 graduate students.
Department faculty members are highly engaged and productive scholars, with active research programs spanning topics from basic neuroscience to community empowerment.  Faculty research is regularly published in top psychology journals, and has been supported by grants from the National Institutes of Health, National Science Foundation, NASA, Substance Abuse and Mental Health Services Administration,  and numerous state agencies and private foundations. Many faculty members maintain active collaborations with researchers in other departments at UMBC and other universities and research institutions in the Baltimore-Washington area. Our educational and research activities are greatly enhanced by adjunct faculty colleagues who bring a wealth of experiences in practice, teaching, and research to our classrooms at UMBC.
At the undergraduate level, the Department offers the B.A. and B.S. in Psychology, a certificate program in Psychology of the Workplace, and a minor program for students from other disciplines.  Psychology majors can pursue specialized concentrations in Human Services Psychology; Developmental Psychology; Biopsychology; and Diversity, Inclusion, and Multicultural Psychology. The Department strives to provide all majors with foundational understanding of: a) basic behavioral, mental, and biopsychological processes; b) applications of psychological science to the solution of human problems; c) quantitative and research methods in psychological science; and d) critical skills necessary to analyze, evaluate, and communicate knowledge in the field. In addition to a rigorous and diverse program of coursework, the Department offers a wide range of research and internship experiences that help prepare students for graduate studies and careers in psychology and related fields.
At the graduate level, the Department offers Ph.D. programs in Applied Developmental Psychology and Human Services Psychology (HSP). The HSP program contains tracks in Clinical Psychology (accredited by the American Psychological Association), Behavioral Medicine, and Community Psychology, as well as a specialized M.A. track in Applied Behavior Analysis, which is accredited by the Association for Behavior Analysis International and offered in collaboration with the Kennedy Krieger Institute.  The Department strives to provide graduate students with a supportive intellectual environment that includes active and engaged mentorship. Our graduate programs offer coursework and applied training experiences to prepare students for diverse careers involving research, practice, education, and policy. The goal is to produce active and engaged scholars who will advance our understanding of human behavior, develop and evaluate novel applications of psychological science to solve human problems, and maintain a lifelong devotion to excellence in their professional endeavors.
Through a collaborative initiative of the University System of Maryland, the Department also offers the B.A. degree, as well as a Masters of Professional Studies in Industrial-Organizational Psychology, at the Universities at Shady Grove in Rockville, Maryland.
I encourage you to explore these pages to learn more about our outstanding faculty and innovative programs of study, and to feel the excitement of learning and discovery that makes our department an amazing place to work and study.
Professor and Chair
Christopher Murphy, Ph.D.