Clinical Associate Professor & Director, Learning and Performance Technology (formerly ISD)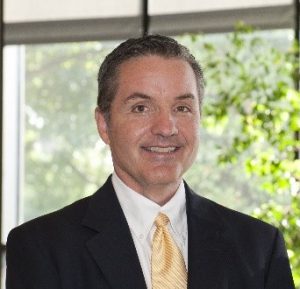 Contact Information:
Email:        gregw@umbc.edu  
Office:       Math/Psychology 327
Phone:      410-455-2360
Website:   ww.gregwilliams.net
Education:
B.A. State University of New York @Plattsburgh: Sociology/Psychology
M.S. State University of New York @Plattsburgh: M.S. Education (Counseling)
C.A.S. State University of New York @Plattsburgh: Certificate of Advanced Student in Counselor Education
Ed.D. The George Washington University: Education
Fall 2023 Office Hours:
Area of Study:
Education, Counseling
Research Interests:
eLearning, Instructional Design, Instructional Technology, Performance Improvement
Courses Taught:
The Adult Learner
Internship
Capstone Experience
Final Project Seminar
Current Trends and Issues
Managing Your Career
Managing the Training and Performance Function
Portfolio Development and Talent Management
Graduate Research and Training Opportunities:
Facilitation of internships and job opportunities for students
Graduate Program Affiliation(s):
Department of Psychology; Division of Professional Studies
Leadership roles in the Department/College/University:
 Director of the Instructional Systems Development program
Selected Publications:
Williams, G.R. (2008).  Studying Up: An Insider's Guide to Working With Higher Ed. Training Development, Volume 62, Number 12, pp: 44-50.
Williams, G.R. (2009).  Portfolios as a Learning and Professional Development Tool, Chief Learning Officer, May 2009, pp: 34-39.
Williams, G.R. (2009).  Crossover Careers for Technical Professionals, Certification Magazine, November 2009.
Williams, G.R. (2009).  "Build A Training Portfolio", American Society for Training & Development Infoline Series – Tools, Tips and Intelligence for Trainers, Issue 0905, pp: 1-16.
Selected Presentations:
"Engaging the Student – Invigorating Instruction", keynote speech at the Community College of Baltimore County Instructional Technology Expo, June 7, 2016
"Why the Resistance to Innovative Technology in Schools? – Let's Solve It!", panel member Education Technology Innovation Summit (ETIS), Baltimore, Maryland, September 28, 2016
"Current Trends and Issues for Instructional Designers", panel member at the Association for Talent Development Washington Metro DC Chapter, Instructional Design Community of Practice, Arlington, Virginia, June 28, 2016
"Adapting to change in the classroom", presentation at the Maryland Fire and Rescue Institute, Annual Instructor Conference, December 5, 2015
"Managing Learning" presentation at the International Masonry Institute, Instructor Training, Conference, Bowie, Maryland, November 6, 2015
"Preparing Instructional Videos ", presentation at the International Masonry Institute, Instructor Training Conference, Bowie, Maryland, October 6, 2015
Preparing Instructional Materials, presentation at the International Masonry Institute, Instructor Training Conference, Bowie, Maryland, September 29, 2015
"Adult Learning" presentation at the International Masonry Institute, Instructor Training Conference, Bowie, Maryland, September 24, 2015
"Innovations in Learning " presentation at the U.S. Air Force Spatz Center for Officer Education Conference, Montgomery, Alabama, June 9-10, 2015
"Trainer Toolbox Upgrade", presentation at Maryland Fire and Rescue Institute Professional Development Conference, College Park, Maryland, April 5, 2014