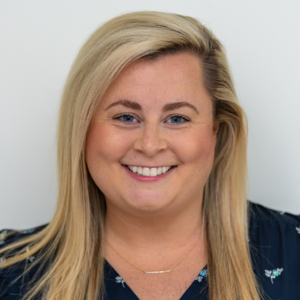 Email Kerrie; Please email to set up an appointment. KerrieJ1@umbc.edu
WFH on Thursdays.
Graduate Admissions:

Processes graduate applications.
Assign faculty reviewers to student applications.
Processes ETS documents and transcripts.
Responds to all graduate program inquiries.
Event Coordinator:

Graduate Student Interview Week
New Graduate Student Orientation
Prospective Student Open House
Graduate program events
Graduate Progressions:

Maintain student files, both paper and digital versions.
Graduate student forms and progressions assistance.

Advise students on course waivers, thesis and dissertation defenses, applying to Candidacy and Graduation.
Initiates forms on DocuSign for Master's and Dissertation committees.
Supervises front desk student workers and timesheet approval (back up).
Provide administrative support for HSP / ADP / and ABA programs.
Manages graduate student databases and listservs.
Graduate program Blackboard / Box management.
Room scheduling for department controlled and university spaces.
Assists with graduate student conference and travel applications.
Collect TA evaluations.
Gather annual student evaluations.
Assists with NSF and NIH annual surveys and reports.
APA accreditation and reporting support.
Process requests for proof of malpractice insurance coverage.
Website and LinkedIn content creation and management.