This award recognizes Nicole's outstanding academic record and her meritorious service to humanity which she demonstrates in her on-going acts of generosity and kindness through outreach and advocacy for students.
Nicole also received notice that her thesis, "An intersectional approach to ethnic-racial socialization among high school adolescents" was accepted for publication by the Merrill Palmer
Quarterly Journal.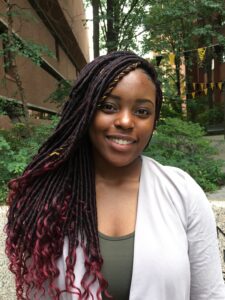 Congratulations Nicole!!